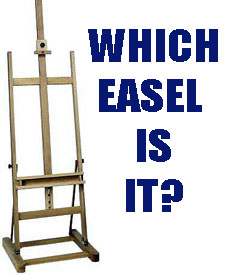 If you are already an accomplished artist,
we don't teach you to suck eggs(!) You can
contribute to all of us, we'd enjoy swapping
notes. It's always great to have another
good artist in the group.
We also concentrate on areas you want
to explore.
Refreshments are available all day.
We cater for vegetarians and any
special dietary requirements.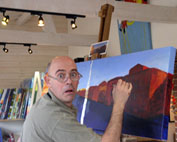 We encourage fun, laughter and creativity!
We know we offer the best - our aim is for YOU to achieve

BRING OUT THE ARTIST IN YOU!!
AN INTERESTING POINT!!
There is a particular space in the Studio where EVERY STUDENT who choses this space always creates GREAT paintings!!
We don't know why!
IS IT the light in this space? (Shouldn't be. The painting studio is light and airy everywhere)
IS IT the 'karma' of this particular space? (Perhaps the elements are just perfect for painting in this particular space!)
IS IT a magic easel? (NO! Most of them are just plain awkward to adjust!)
IS IT Caroline's favourite easel? (Might be!)
We have the best sable brushes for watercolour painting and the best brushes for acrylic painting. Plus painting knives.
You have your own area with a professional easel, painting table & designer high stool - Dr Glob - Kartell!
You have use of all the equipment; pastels, oils, acrylics, prime, pigments, mediums etc and complete freedom to explore the whole studio.
Plus the most expert tuition in all aspects of painting.
Tea, coffee, soft drinks, water and wine all day.
Tuition is concentrated on creating 'Fine Art' - paintings that have longevity because of their composition.
*Composing a picture. *Focal points, *golden section, *tones and values, *light and shade, *using colour, *glazes & techniques through to *more advanced methods and use of *mixed media.
*Making a canvas, *priming a canvas and some *special and unique tips on guaranteeing a well composed and created painting.
Every approach is from a professional aspect. But we know it's fun, enjoyable and you learn loads!

BRING OUT THE ARTIST IN YOU!!