Begin Portrait Painting with Cat Croxford = Amazing weekend!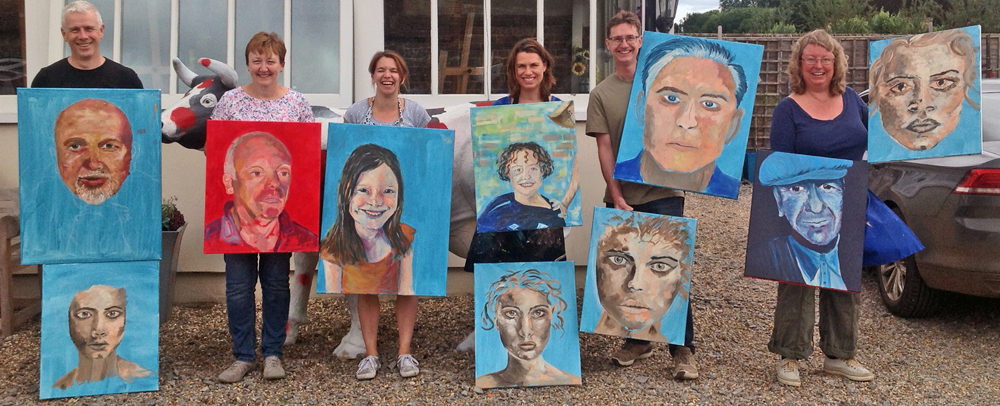 BEGIN PORTRAITS APRIL 29/30TH 2017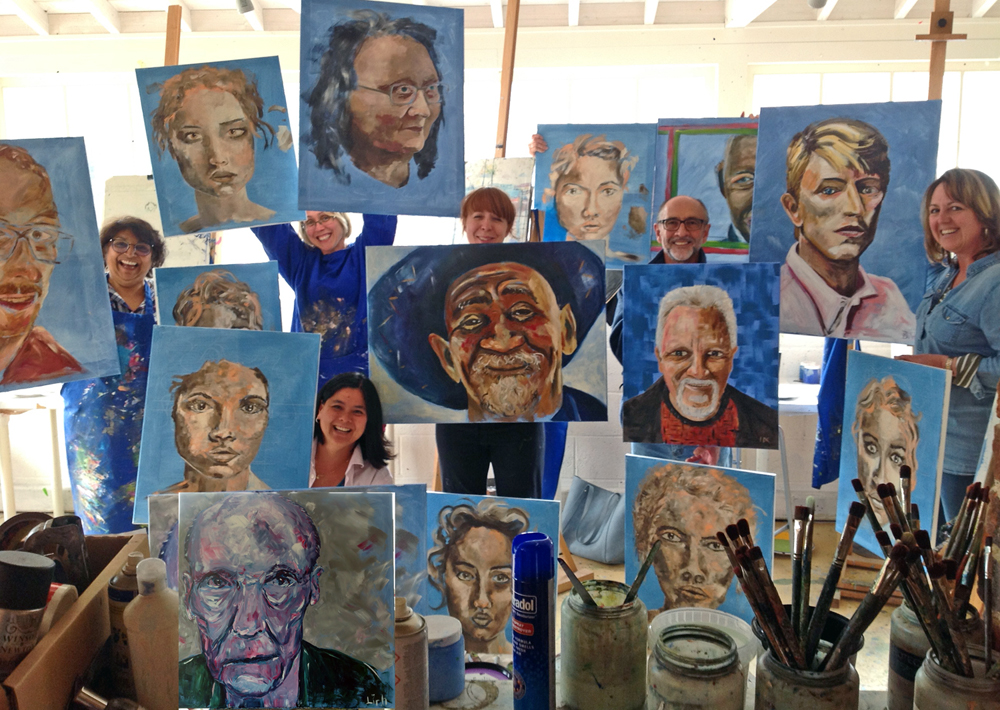 JULY PORTRAIT PAINTING WEEKEND 2016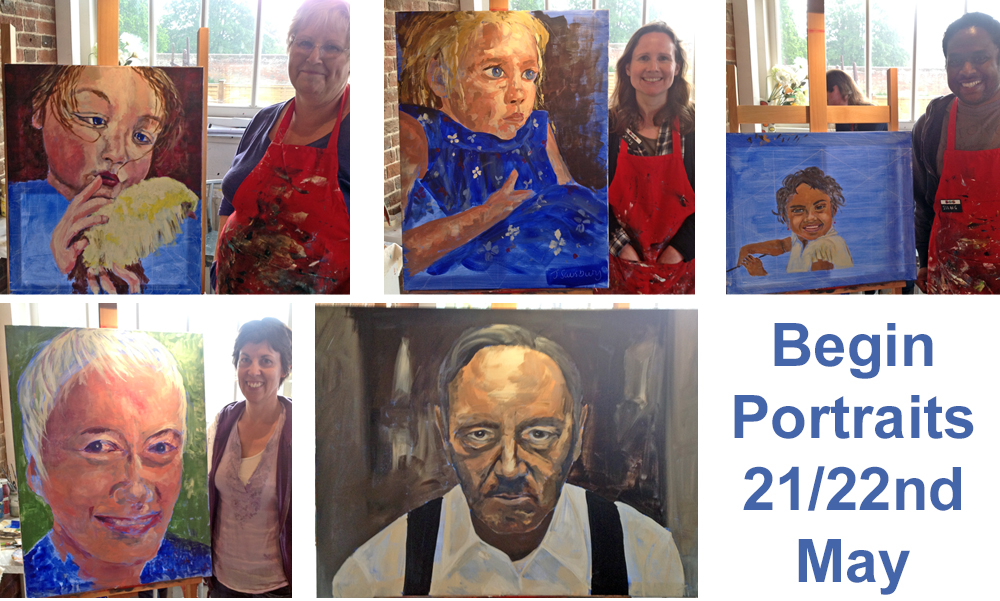 Begin Portraits Painting Weekend (ACRYLICS) March = some exceptional talent brought out by the sensational Cat!!

BEGIN PORTRAITS IN OILS = JANUARY
Hi Cat Thank you so much for a wonderful weekend. You are such a good tutor - I learnt so much this weekend and was always terrified of doing portraits before! The notes you have sent a great too - very comprehensive. Best wishes Louise
Dear Cat What a splendid weekend I had under your dynamic tutelage. Thank you for very generously supplying course notes which I will harness at my next portrait attempt. It was a fantastic idea to tape the two paintings inside the box and I arrived home easily. Keep all future boxes to repeat the exercise for others and my next visit! Many thanks indeed - your innate passion inspires all our creative juices to flow. Well Done. Kindest regards Desrae
Cat, Many thanks for the wonderful weekend. The second I took the picture of Alfie out of the car I immediately noticed mistakes – it IS good to take a step back! I really feel i have learnt a great deal, even if the drawing up of the portrait is a really painful experience for me - but worth it in the end. Thank you so much for all your help. Kindest regards Angela
Hi Cat, almost home (another half hour). I just wanted to say a very big thankyou for all your fantastic instruction this weekend, the constant support and belief in me has meant so much and gave me the courage to leave my comfort zone and explore new possibilities. I promise to finish sharon and will send you a picture. I will email you if I get stuck. I will be back as you are such an inspiration. You are an amazing tutor, but more importantly you are a new friend to treasure. Thankyou again for a fantastic weekend. Ali xx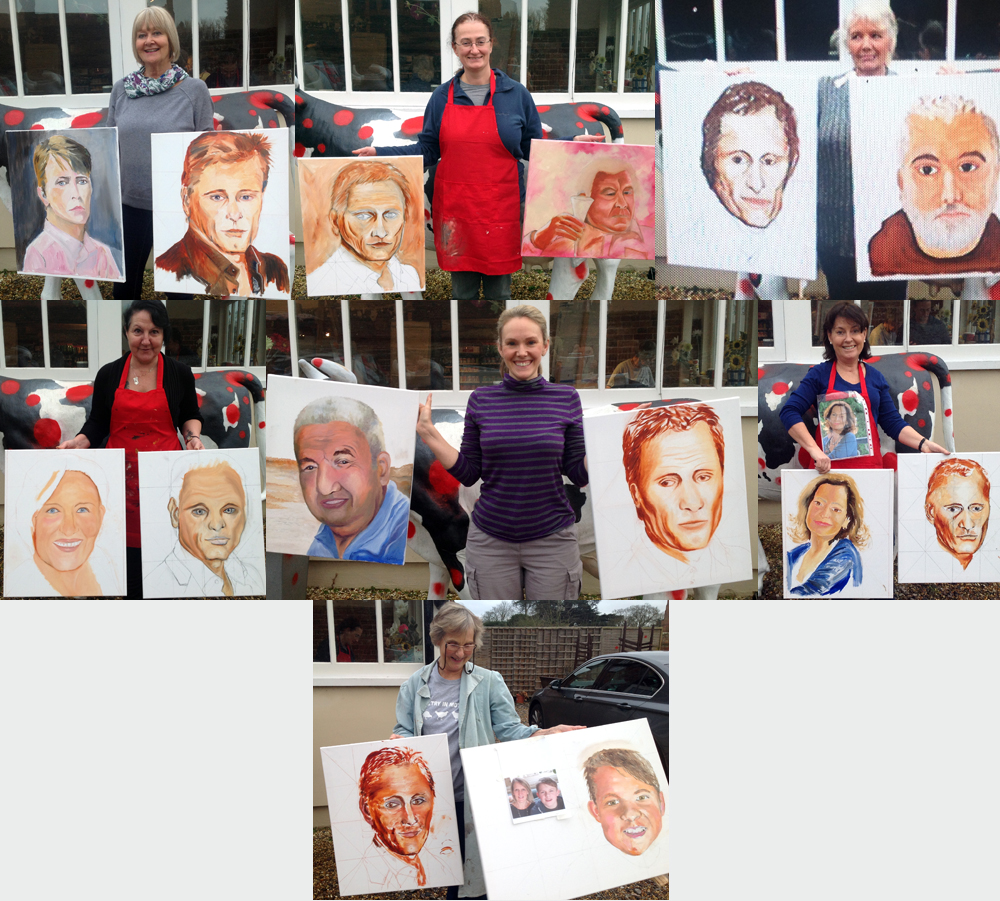 PORTRAIT
PAINTING
WEEKENDS




Very difficult to do teeth (we have a secret way!!) - this student painted them perfectly!!


Lots of talent from this student- great proportion and wonderful paint work.


SO GOOd to have a student experiment with colour and style - this needs a lot of vision - well done!!

Hi Caroline

I had such a great weekend, thank you so much for all your advice and help. It was thoroughly enjoyable Antoinette




SO HARD to do this - marks and colour have to be 'Bang On' - brilliant attempt.




Portrait painting has many different elements, correct proportion and placement, tone and then paint - a very difficult ask!


We only have around 6 hours to create a portrait - we needed more time for a 'double portrait' - so we rushed a bit on this one. Brilliant achievement in the time.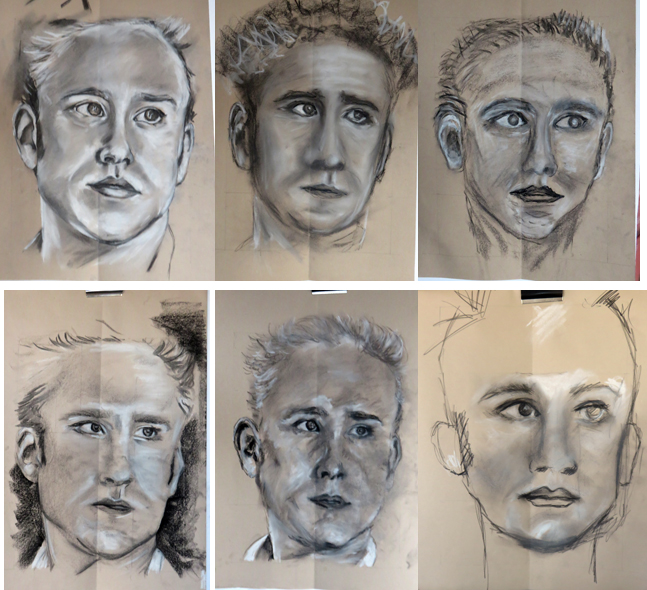 Our 1st Tonal Drawings - where we learnt to measure and understand proportion, placement & tone
| | | |
| --- | --- | --- |
| Work in Progress | | Work in Progress |
Our May Portrait Painting Weekend = ALL BEGINNERS!!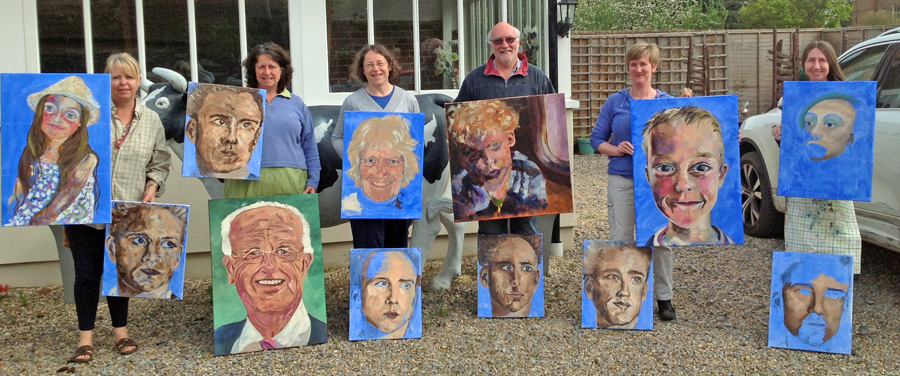 Our June Portrait Painting Weekend = ALL BEGINNERS!!