6 WEEK STUDIO
A 6 week painting course (1 day a week) - which takes you through from composition to concepts and everything in between.
Homework is given. All art materials are supplied. An intensive 6 week painting course.
The 6 week course can be in oils, acrylics or watercolour.
NEXT 6 WEEK COURSE =
Venue: JoeDaisy Studio, Dons Yard, Mapledurham, Oxon RG4 7TP. Tel: 0118 9483155 click for location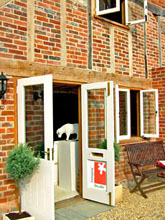 FRIDAYS. A snack lunch is included.
We understand if you want to take the course over more than 6 weeks (some students like 2 weeks in between studio attendance - to undertake their homework and personal learning) - if you have to miss a week because of holiday, previous appointment etc - that's fine = no probs!