CONTACT= Tel: 0118 9483155 9.0am-6.0pm Every Day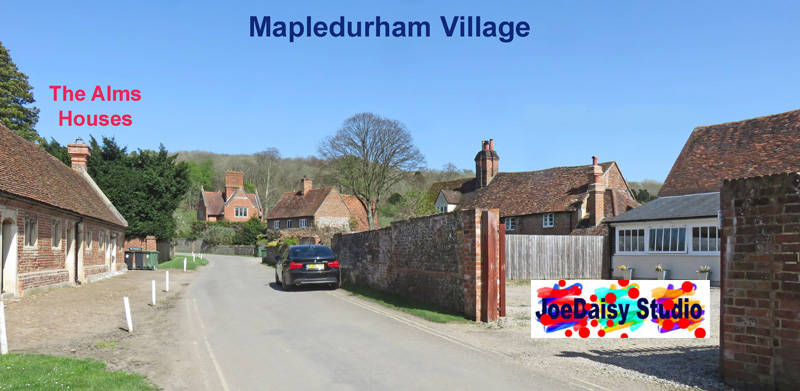 WE REALLY LOOK FORWARD TO SEEING YOU!!
Tel: 0118 9483155 email: studio@joedaisy.co.uk
READING, BERKSHIRE - 30 minutes from London via Paddington.
JoeDaisy Studio, Dons Yard, Mapledurham. RG4 7TP . We are 2 minutes walk away from the Mapledurham Watermill and the River Thames. Mapledurham is a tiny hamlet of 15th/16th/17th century houses. JoeDaisy Studio is opposite the Alms Houses.
Our studio is a Grade II listed building. We have a large car park. There is nothing here except US(!) peace, glorious countryside and wonderful architecture. A million miles away from the 'rat race'! GLORIOUS!!
studio@joedaisy.co.uk